Welcome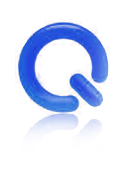 As our business commitment, we have set our quality approach that assists us to manufacture global standard Plasticizers, which will be acceptable in the entire world

Supreme Plasticizers is an ISO 9001:2008 certified company, engaged
in manufacturing and supplying of Phthalate Plasticizers which include Dimethyl Phthalate, Diethyl Phthalate and Dibutyl Phthalate.


Our passion of obtaining innovative range of highest quality products with the scope of perpetual improvements, which would assist us in upgrading our future course of business...


Due to our quality oriented business approach, apart from ISO 9001:2008 certification ,we have received several awards

Owing to our state-of-the-art processing facility, we are able to offer an effective range of phthalate plasticizersthat are used in various industries.

Phone +91-821- 2582907, +91-821-2582934
Mobile +91-9845114149, +91-9845170909
Fax         +91-821-2582015

Address Plot No. 115-C, Belagola Industrial Area,
Metagalli, Mysore 570 016
Karnataka, India.




Email suprememys@supremeplasticizers.com
supremeplast1989@gmail.com
GRAMS SHREECHEM

Copyright © 2012 Supreme Plasticizers. All Rights Reserved